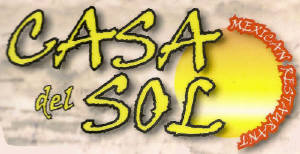 Welcome Friends to the House of the Sun

Casa Del Sol

Mexican Restauraunt

Mexico, Mo. 573-581-6666

Miguel and Gloria

Owners

Daily Hours: 11-10 p.m.

Dine-In and Carry Out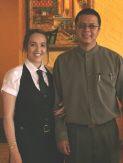 Miguel, Gloria and their staff invite you to Mexico, MO for an authentic taste of Mexican dining.  We look forward to serving your family and friends! Our seating capacity is 137 people, large groups and parties are welcomed in our smoking and non smoking sections. We accept master card and visa.